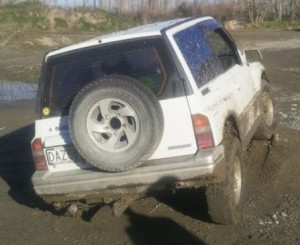 If you have read the first post on changing the front springs you will probably have a giggle at this one. Simple. If you have 20 minutes up your sleeve consider the rear done.
Cost:
$50
In this situation, I took the springs from the 4 door model and installed them into the two door. The target goal was 1″ of lift.
Due to this change not being too high you will not need to replace the shocks or worry about the change in ride.
Begin by jacking the rear up: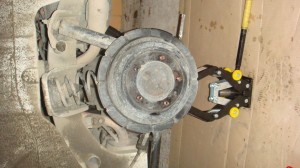 Next up remove the brake hose by removing the two bolts visible: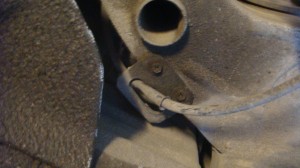 It will look a little like this: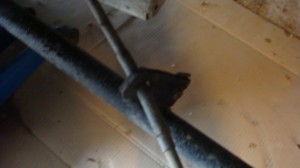 The spring will now drop:
Note for me the spring did not need any convincing to be removed.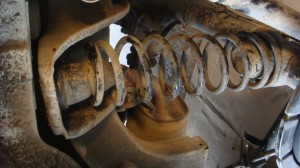 Go ahead and remove it: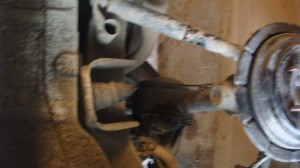 Here we go, the before and after; one inch closer to fitting your target tires:
Before (excuse the picture quality):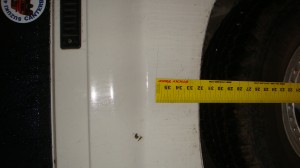 And after: